For those of you that have already seen the new issue of RIDE UK (191) and peeped our advert, the cat's out the bag, for those that haven't seen the advert yet or want to find out more please keep reading;
I'm over the moon to be able to announce that street-slayer Sam Cunningham is now riding for us here at CrucialBMX. This is exciting news and something we are extremely proud of. You may have seen a few hints over the summer, but until now we had to keep it on the d-low.
Sam has been killing it for a number of years. He's got that new school street-tech style that works so well, definitely not scared to send himself when needed, he isn't all nibbles like some other riders. He's been on our radar since the first time we met, which was quite sometime ago now however every time we ride he always impresses and blows my mind in some way or other, usually with some nose or grind wizardry.
I've personally shot a couple of pictures of Sam over the years for him to use with other sponsors of some pretty gnarly stuff. This leads me on to say that although CrucialBMX is a big deal, Sam also rides for Proper Bike Co through IMG and Adidas Clothing. This works well as it's always a good move to have a team rider that's backed by a legit BMX company!
I believe Sam is currently suffering with a bit of a shoulder problem, which seems to be a trend with all new team riders as Holly Bendall was also out with the same injury when she joint forces with us.
That being said, make sure to catch up with Mr. Cunningham on the Proper 'In Between Days' UK Tour that's happening on the 23rd till the 30th of August. You can follow all their progress and hopefully meet up with them for a ride by checked this page – www.properbikeco.com/inbetweendays
That's all from me, enjoy these photographs and hopefully soon we will be able to drop an edit with Sam!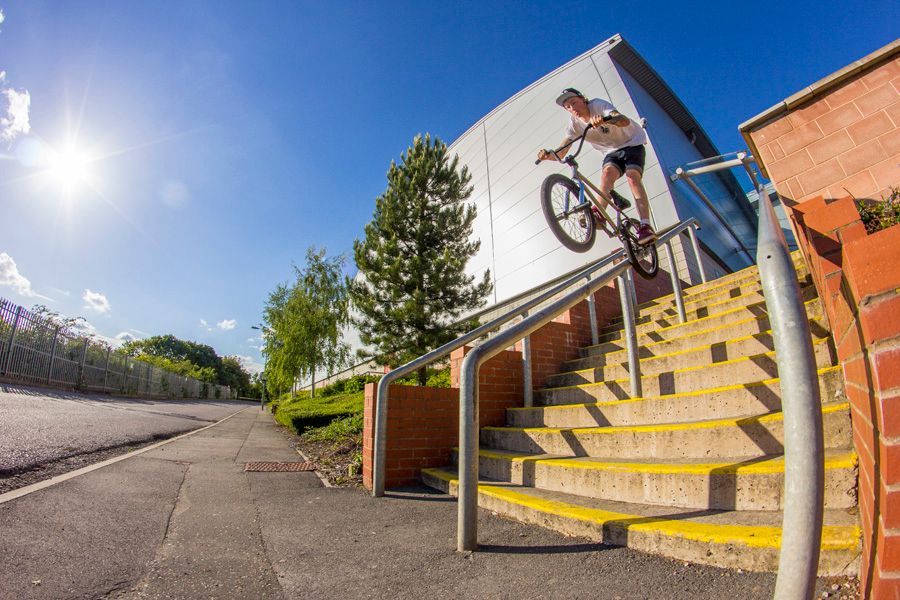 Sam with an ice-pick as seen in our most recent advert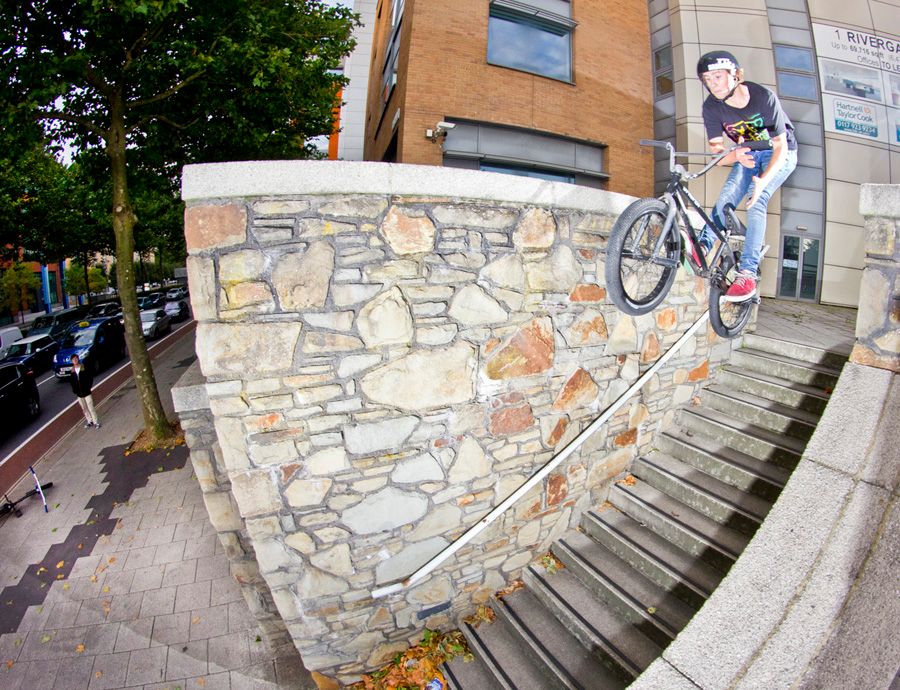 Gnarly bar photo from last year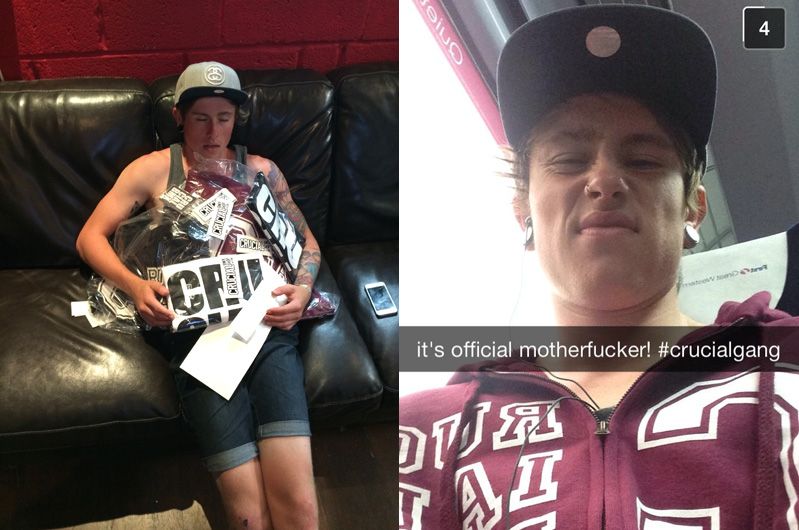 STOKED!