Massive thank you to everyone that came along to our BMX contest at VolksFest the weekend gone! It was a great turn out for both Amateur and Professional categories. We had an absolute blast and can't wait to one up ourselves next year. We hope you all enjoyed it as much as we did for putting it on!
Here are the results, starting with Amateur Comp:
1) Josh Newman
2) Linus Welsh
3) Josh Osborn
and for the professional category:
1) James Jones - £150
2) Del Shepherd - £100
3) Billy Reeves - £50
We look forward to making next year even bigger and better and seeing you there!
Here are our amateur competition winners -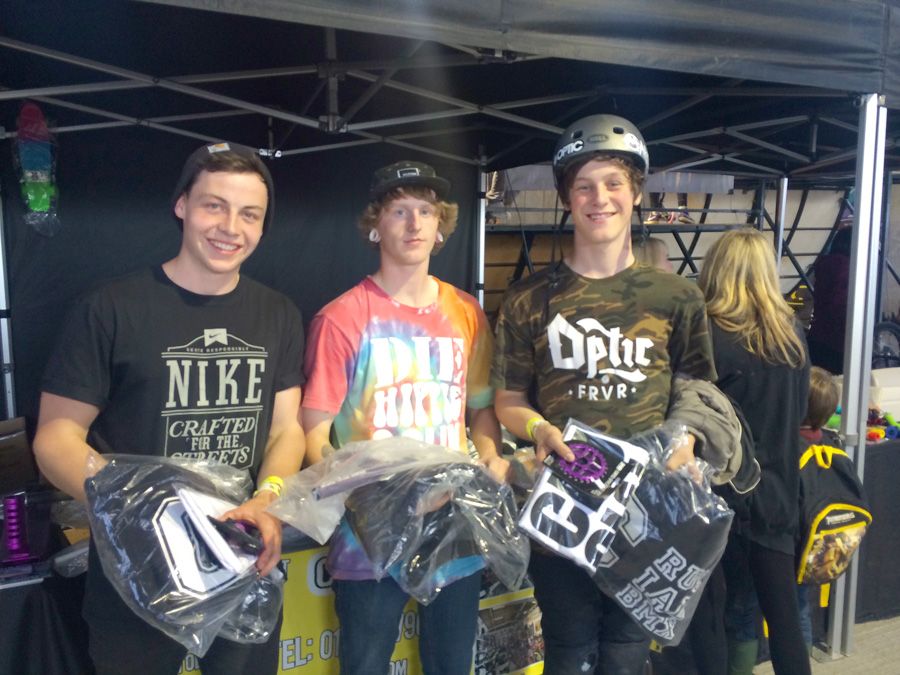 and the homies who won 3rd (right) and 2nd (middle) of the pro competition, missing the winner James Jones thanks to Danny.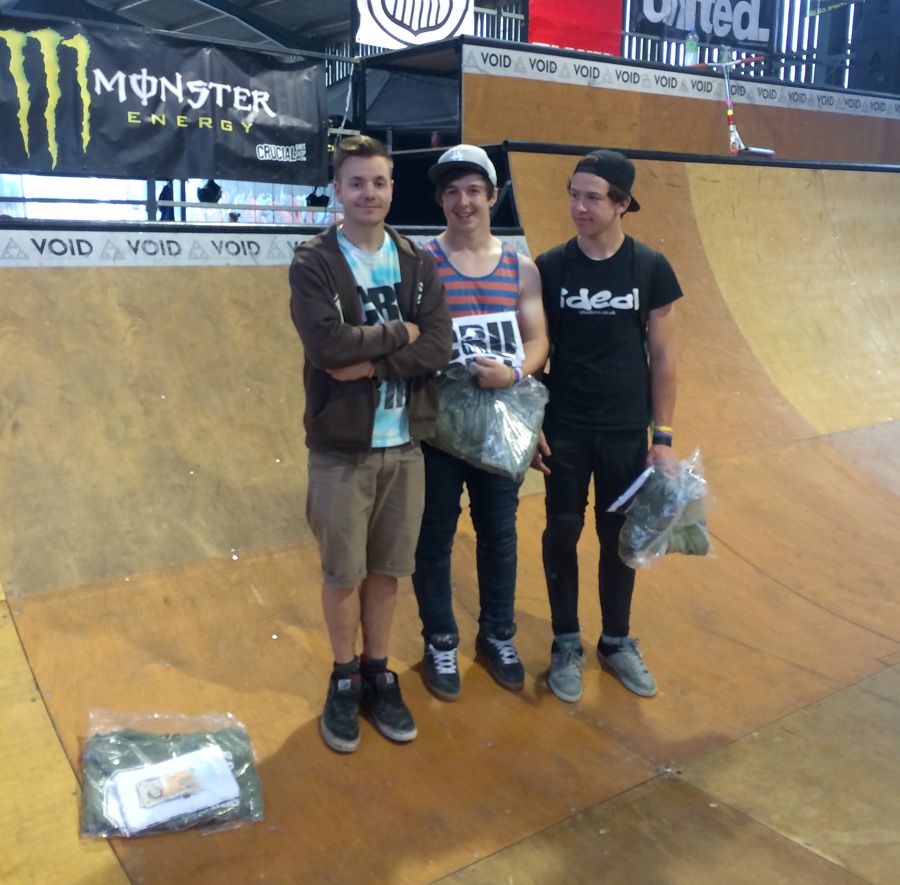 Also, here are a few clips from VolksFest 2014
My filmer let me down and i didn't have any time to shoot anything so here are a couple of clips from Friday Morning of Cam Hardy and MJ. Then Danny was suppose to take a picture of me and the 3 professional competition winners but thought it would be funny to film so thats tagged on the end of this.....
Cheers #CrucialGang